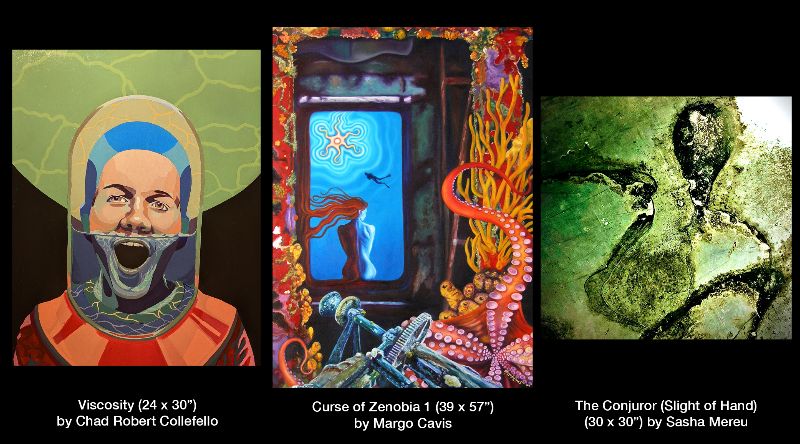 Join us this Friday!
We can't wait to meet you this Friday from 5-9pm at the artists reception for the current exhibit, "With Bated Breath." This show gains it's title from the various hypoxic imagery featured in the works of Margo Cavis, Chad Robert Collofello and Sasha Mereu.
In addition to meeting the artists, you can socialize with other art lovers over a cup of coffee, sparkling tea or water. Look for the BIG A-board sign with balloons at 610 Esther St. It's just across the street from the Slocum House at Esther Short Park, and has on site parking.
Find Us Online
Visit the website to preview the show, make a purchase, see a map of our location, or sign up for announcements. We also have the previous show accessible through the site.